Astronomer Edward Gomez and artist Laura Sorvala have written a comic book about the exciting adventures Ada comes across on her way to become a scientist. This comic book aims to inspire children from all around the world. It promotes the idea that everyone can become a scientist. Almost 5.000 copies of the book have already been distributed to five different countries with plans to distribute a further 10.000 copies.
In 2015 Gomez and Sorvala designed the first comic story called "There is no such thing as a stupid question" and did a try-out with US and UK teachers. The positive feedback they got convinced them to write two more comics and bundle them in a comic book. The books have an English, Spanish, German and Welsh version and additional school activities.
The stories about Ada stress the fact that anyone can do science regardless of their gender and cultural background. The writers try to make the children aware of the fact that they might have a future in science too, just like Ada. And working together, as stated in the last story of the booklet, one could even do important discoveries.
In the first story, Ada is depicted as a student who is asking herself questions about many things going on around her. By looking at scientists who have done amazing discoveries, she gets interested in becoming a scientist herself. In the second story she looks at the universe from her own home and investigates the path of an asteroid. In the last story she has become an astronomer at a university and works in a research group. By working together as a team, they make a great discovery.
The booklets are available in boxes which include 30 copies of Ada's Adventures in Science, 30 Ada stickers and 2 educational activities. You can order a box on the website. And by buying such a set of booklets, you make it possible that one class in a disadvantaged area will get a set of booklets too. Gomez's and Sorvala's plan for the future is to create more opportunities for kids to experience Ada's adventures and for teachers to use them in schools for inspiring and empowering kids.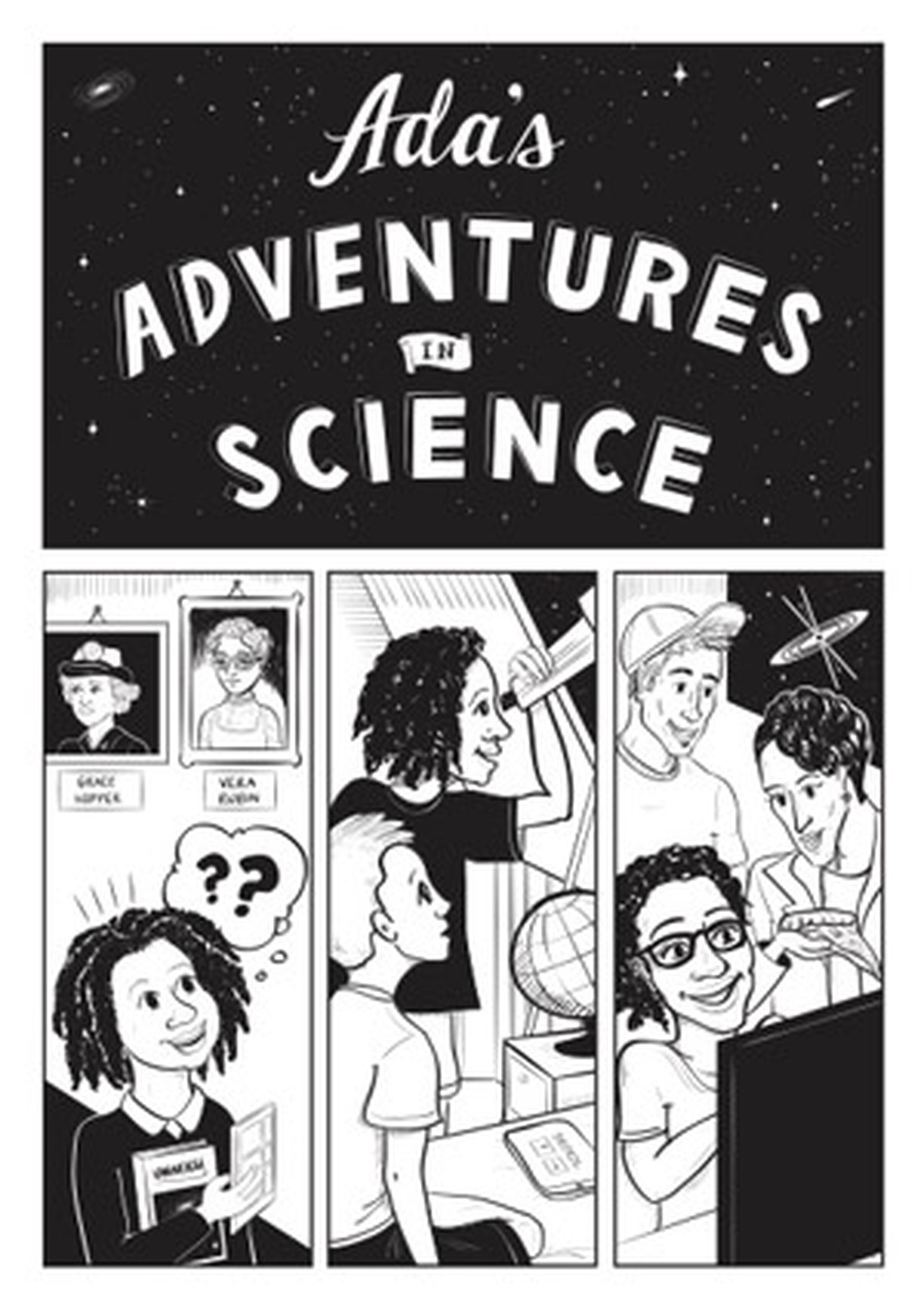 The cover page of the comic book Ada's Adventures in Science
Links
Contact
Dr Edward Gomez
School of Physics and Astronomy, Cardiff University
Tel: +44 (0)29 20875121
egomez@lco.global
Share: